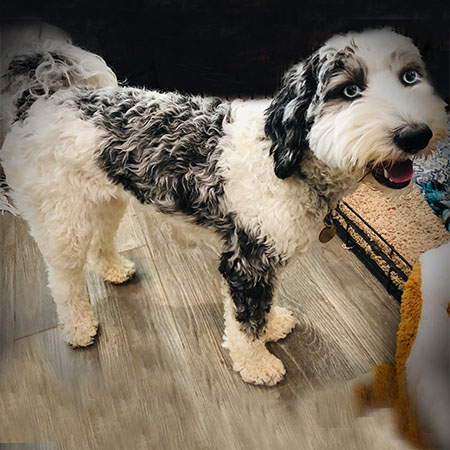 Meet Milly Australian Labradoodle (Multigen)
An Introduction
Millie is the sweetest dog. Her Guardian says is the calmest dog they have ever seen. Well trained good with kids and even retrieve the zip line cord for the kids when they are playing.
About
Multigenerational Australian labra doodle
Height 16 inches at shoulder
Weight 22 Lbs
Color: White party merle with black and grey highlights
Will throw: White party Merles, Black Parti Merle's, chocolate party Merles, creams chocolates, apricots and blacks.
Check Availability
If you have questions about a Puppy, please Call us or use our Contact Form.
Georgia Premiere Australian Labradoodle Breeder