Australian Labradoodles Florida
Labradoodle Puppies For Sale
Check Availability
If you have questions about a Lord and Lady Puppy, please Call us or use our Contact Form.
Labradoodle Puppies For Sale Florida
Hear What Our Customers Have to Say
"The Best Dog we ever had!"
"(Service Labradoodle Dog) Sophie goes with me to my hospice patients, she's amazing."
"Our Vet said he was the healthiest labradoodle puppy he had ever seen."
Our Labradoodles are "oodles" of fun on Instagram!
[elfsight_instagram_feed id="18"]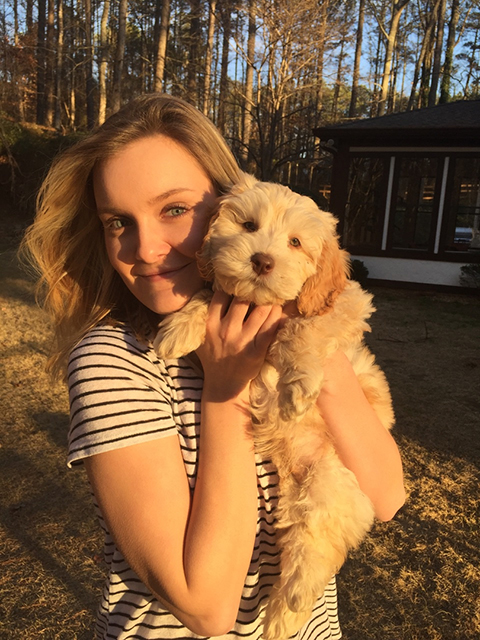 ---
Lord and Lady Labradoodles Florida
Lord and Lady Labradoodles serves our clients in Florida with concierge options:
Puppy selection or "Puppy Pick Day" is generally scheduled around week five or six after the puppy's birth date.  Some of our clients are not able to make the trip on that day and request to do "Facetime Puppy Picks" from the comfort of their home.  This allows the best option of not being in person and the person can see the selection of puppies live over video on their phone.  At Lord and Lady Labradoodles, we work with our clients to help match personalities to client desires.
We do encourage all of our clients to come to our home and pick up their puppy and meet us on the puppy take home date for your particular puppy.  In the event that you are unable to pick up your puppy, we also offer a concierge door to door delivery service through a third party vendor for an additional fee.  In order to use this service, you must have visited your puppy at least one time before the take home date or have a proxy view the puppy in person on your behalf.  Your puppy will be transported from our home to yours in a puppy friendly personal delivery vehicle.  This is less stressful on the puppy than Air Cargo, which we don't recommend to anyone if at all possible.
Many of our clients in Miami, Orlando, Tampa, Panama City and Naples Florida, fly into Hartsfield International Airport in Atlanta and take a short drive to our home.  After picking up their puppy, their puppy flies in cabin with their new owner back home.  Please check with your Airlines for their requirements, but most do not charge an additional fee for a puppy or dog under a certain weight.
For a separate fee, we will hand deliver your puppy via Airline with a Lord and Lady Labradoodle representative to your Airport.  Your puppy will ride in cabin with our representative and get the personal attention during the trip to meet you.
Each of the above options require separate fees.  Please ask for more details if interested.  We can't wait to help you in bringing your puppy back to the sunshine state of Florida.