Australian Labradoodles Atlanta GA
Bringing love from our home to yours
Check Availability
If you have questions about a Puppy, please Call us or use our Contact Form.
Labradoodle Puppies For Sale
Hear What Our Customers Have to Say
"The Best Dog we ever had!"
"(Service Labradoodle Dog) Sophie goes with me to my hospice patients, she's amazing."
"Our Vet said he was the healthiest labradoodle puppy he had ever seen."
Our Labradoodles are "oodles" of fun on Instagram!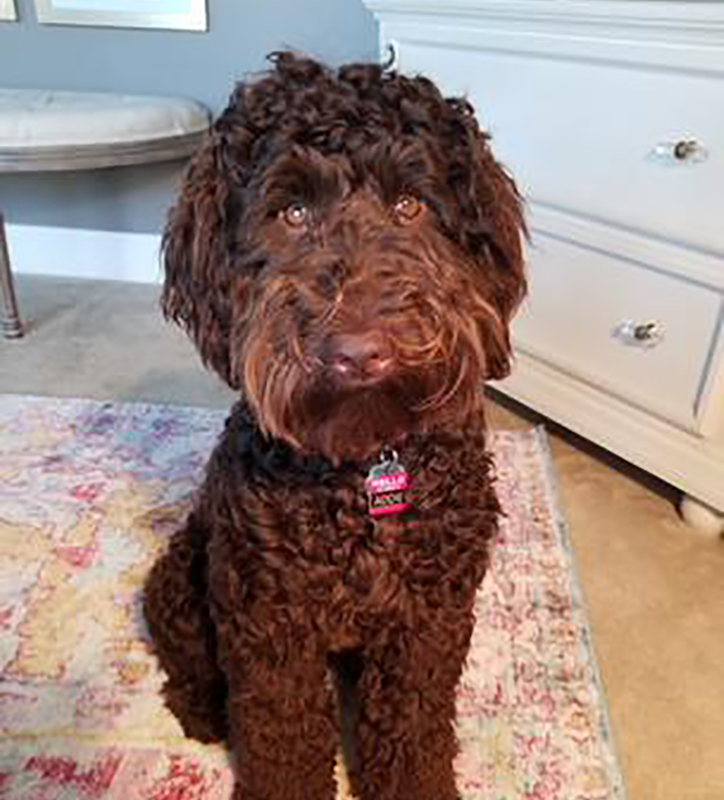 ---
Lord and Lady Labradoodles is a breeder of exceptional Australian Labradoodles & American Labradoodles. We breed multigenerational Australian Labradoodles and American Labradoodles. Lord and Lady Labradoodles in Atlanta, GA is located just outside of Cumming, Georgia. Our goal is producing loving Australian Labradoodle puppies and American Labradoodle puppies to add to your family: with hypo allergenic qualities, beautiful wavy fleeces and curles and exceptionally smart. A smart dog is a happy dog, they are easily trained which adds to the enjoyment of your new family member. We have chocolate Australian labradoodle puppies for sale, chocolate parti Australian labradoodle puppies for sale merle Australian labradoodle puppies for sale and many other color Australian labradoodles for sale. Our puppies will be smart like their parents who know both hand signals as well as voice commands. Many of our past puppies have become service dogs for Epileptic Seizure Services, Hospice Services, and other Service related settings. Why do our dogs make such Great Service Dog Candidates, our wonderful Rocky passes his wonderful calm demeanor to all of his puppies. Ask us about Peanut Sniffing Allergy Candiates, Loving Companions for Autistic Therapy services and other related services. Also, many people love the look of our Merle labradoodles - They are absolutely stunning. You can find our Australian Labradoodles in Georgia, Florida, Alabama, South Carolina, Tennessee, Texas, North Carolina, Kentucky and Indiana.
Where to find a Lord and Lady Labradoodle
Australian Labradoodle Puppies in Cumming, GA
People come from all over the United States to purchase a Lord and Lady Australian Labradoodle Puppy and some people of course may be relocated in which they take there Lord and Lady Labradoodle family member with them, of course. Although we are based in Cumming, Georgia just outside of Atlanta, Georgia, We find many of our customers are located in the Greenville, South Carolina region which is also close to Spartanburg, South Carolina and Charlotte, North Carolina. We tend to have clients in the Chattanooga, Tennessee and Huntsville, Alabama areas that have a found interest in our Miniature Australian Labradoodles and clients in Florida are particularly interested in our Merle Australian Labradoodles. Of course clients in Dallas Texas and parts of Illinois have added our Standard size Australian Labradoodles to there households. Whether clients are on vacation or simply enjoying the local park, It's exciting when we hear reports from our owners that they ran into another Australian Labradoodle that turns out to be a Lord and Lady Labradoodle all over the country. And clients never cease to tell stories of how people they meet rant and rave over there Lord and Lady Australian Labradoodle. bringing love from our home to yours.
---