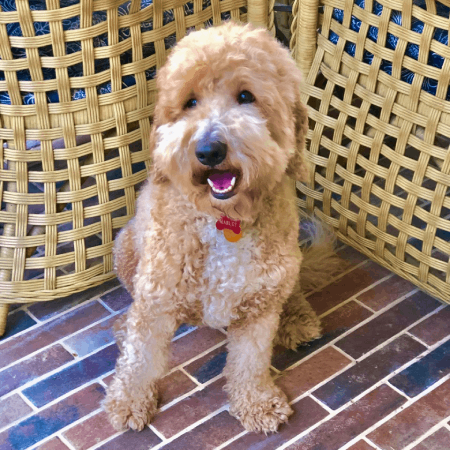 An Introduction
Marley lives with her Guardian family and Lady Sona in Cumming Georgia. She has a wonderful demeanor and a soft Apricot Carmel with white chest coat.
About
Medium

Height 19 inches at shoulder

Weight 40 lbs

Color: Soft Apricot Carmel coat

Carries for: Carmel,Apricot, red cream, Parti
Check Availability
If you have questions about a Puppy, please Call us or use our Contact Form.
Georgia Premiere Australian Labradoodle Breeder