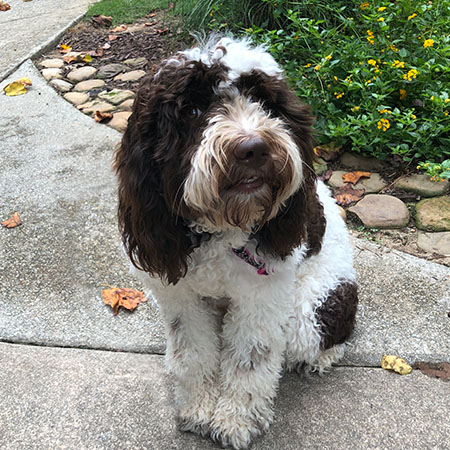 Meet Lady Maggie-Moo Australian Labradoodle (Multigen)
An Introduction
Maggie is a very sweet dog With a calm demeanor. She has soft curly waves with beautiful chocolate patches.
About
Medium Size
Height 19 inches at shoulder
Weight 38 Lbs
Color: Chocolate Parti
Carries for: chocolate, chocolate Parti, Chocolate Parti merle, And cream.
Check Availability
If you have questions about a Puppy, please Call us or use our Contact Form.
Georgia Premiere Australian Labradoodle Breeder