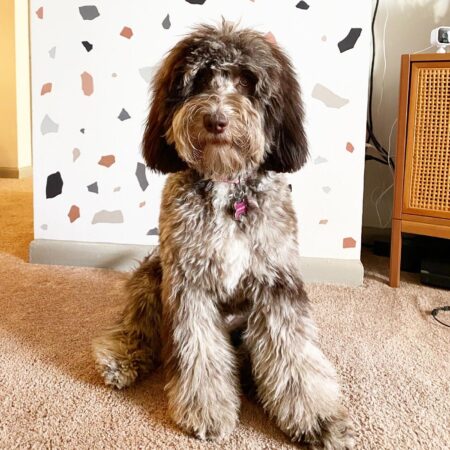 Meet Lady Cammie (Multigen)
An Introduction
Camo Girl (Cammie) lives with her Guardian family in Roswell and loves to go on walks, give hi-fives and hang out with Little Hershey Kisses.
About
Medium Size
Height 18 inches at shoulder
Weight 32 Lbs
Color: Tan and Chocolate Parti Merle
Carries for: chocolate, chocolate Parti, Chocolate Parti merle, tan parti merle, cream.
Check Availability
If you have questions about a Puppy, please Call us or use our Contact Form.
Georgia Premiere Australian Labradoodle Breeder