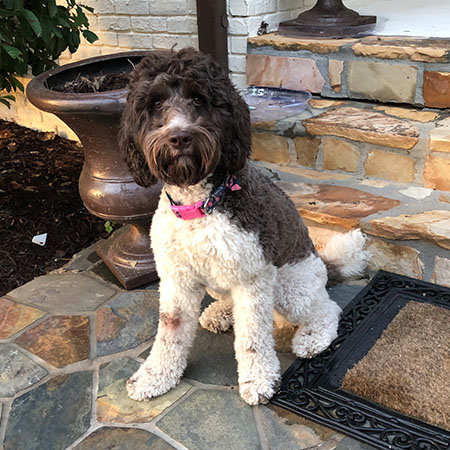 Meet Bailey Australian Labradoodle (Multigen)
An Introduction
Bailey is very sweet, has a wonderful fleece with slight curl hair. She is very smart, sits, stays, comes, heels, leash and crate trained and potty trained. She is approximately 45 lbs. Bailey loves giving kisses.
About
Height 20 inches at shoulder
Weight 45 Lbs
Color: Chocolate Parti
Carries for: Cream, Black, Chocolate, Phantom, Brindle
Check Availability
If you have questions about a Puppy, please Call us or use our Contact Form.
Georgia Premiere Australian Labradoodle Breeder