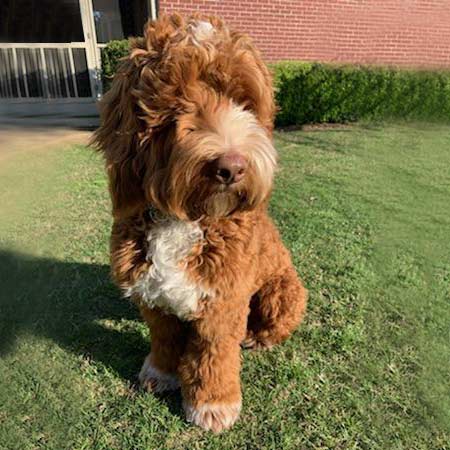 Meet Sir Big Red - "Rocky" Australian Labradoodle (Multigen)
An Introduction
Big Red -""Rocky" Multi generational Australian Labradoodle Approximate weight 44 pounds Estimated height at shoulders 22 inches Red Parti Rocky is exceptionally sweet and loves his family. Rocky"s father is a service dog Who goes into hospitals every day and has many accolades. We expect multiple service dog candidates out of Rocky.
About
Standard
Height: 22 inches at the shoulders
Approximate Weight: 44 pounds
Color:
Carries for:
Check Availability
If you have questions about a Puppy, please Call us or use our Contact Form.
Georgia Premiere Australian Labradoodle Breeder