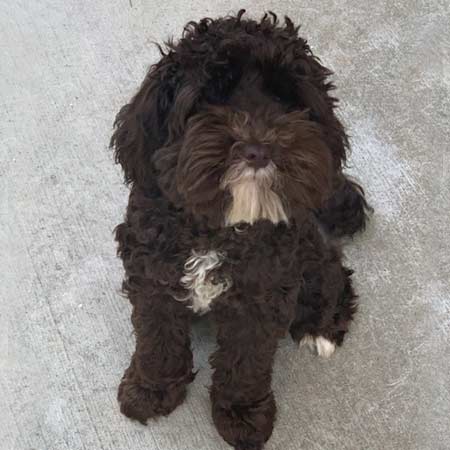 Meet Basil's Little Chocolate Safari Australian Labradoodle (Multigen)
An Introduction
This little guy loves to give hugs and kisses! You have to love that face!!
About
Mini Mini
Height: 15 inches at the shoulders
Approximate Weight: 16 pounds
Color: Chocolate Parti Factored
Carries for: Chocolate, Cream, Parti
Check Availability
If you have questions about a Puppy, please Call us or use our Contact Form.
Georgia Premiere Australian Labradoodle Breeder