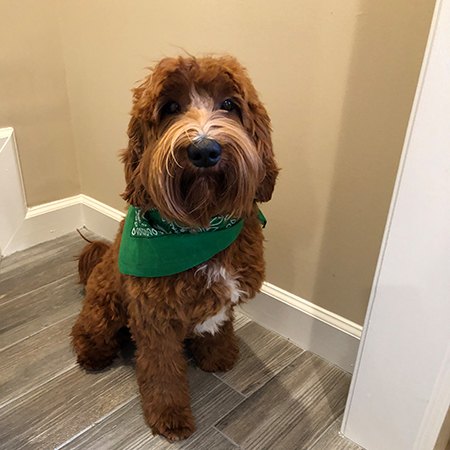 Meet Texas Pete "Petee" Australian Labradoodle (Multigen)
AnIntroduction
Texas Pete is very sweet. He loves all people and other dogs. He is very laid back and loves to cuddle. He does have a "Touch of Irish" and loves to roll around in clovers. I guess he will be very lucky for us with his future puppies!
About
Miniature
Height 17 inches at shoulder
Weight 28 Lbs
Color: Red
Carries for: Red, Apricot, Cream, Parti, Chocolate, Black
Check Availability
If you have questions about a Puppy, please Call us or use our Contact Form.
Georgia Premiere Australian Labradoodle Breeder