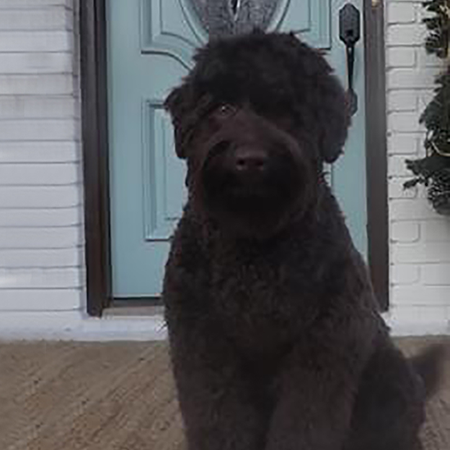 Meet Sophia Australian Labradoodle (Multigen)
An Introduction
Sophie is very sweet and loyal. She is a very good family pet and sits, shakes, lays down, comes, fetches, etc. She is very cunning as she usually ends up take the ball away in a game of fetch from any of the bigger dogs.
About
Miniature
Height 16.5 inches at shoulder
Weight 24 Lbs
Color: Café au lait (Chocolate with White Frosting)
Carries for: Chocolate, Chocolate Parti, Cream, Black
Lady Sophie Example Puppy Photos Below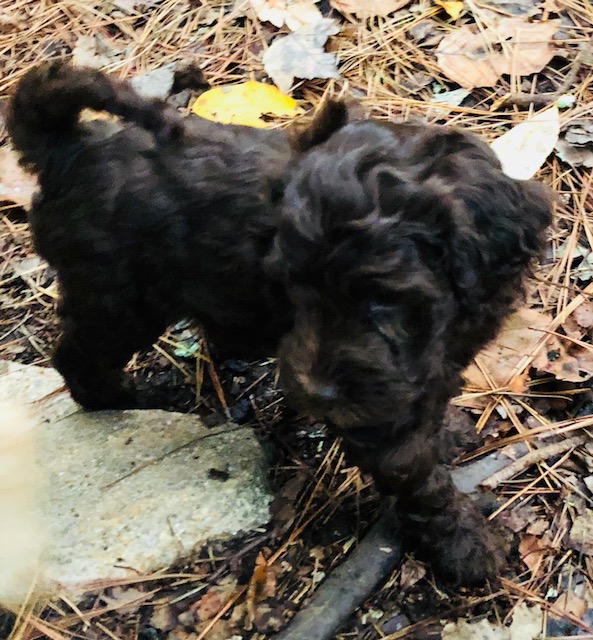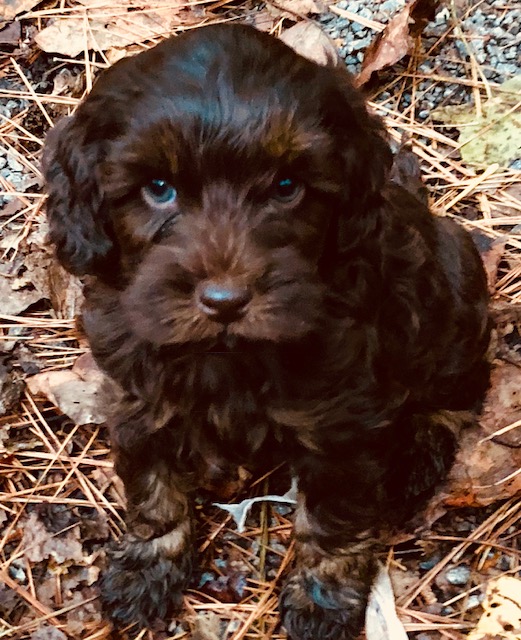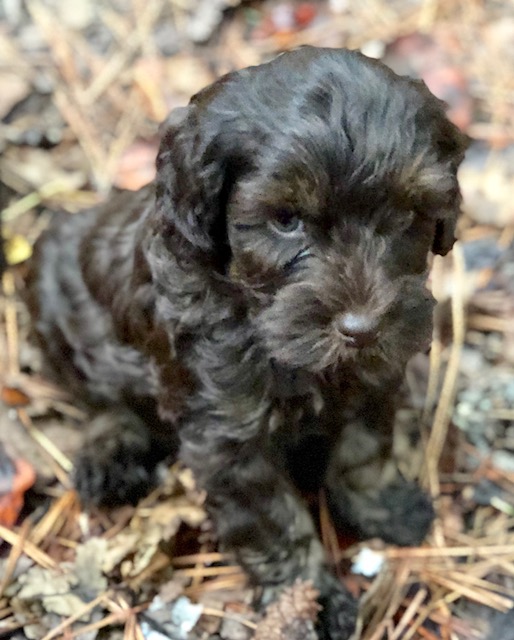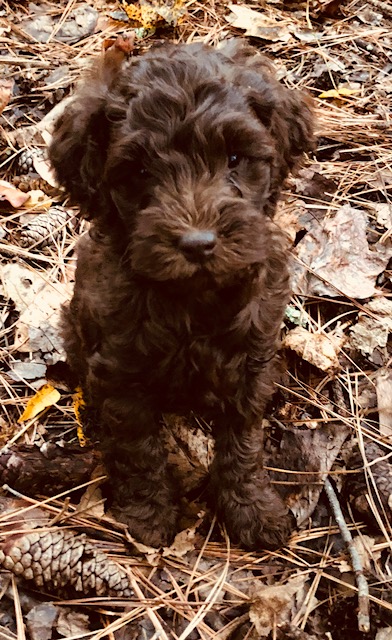 Check Availability
If you have questions about a Puppy, please Call us or use our Contact Form.
Georgia Premiere Australian Labradoodle Breeder