Lord and Lady Labradoodles Older Australian Labradoodle Dogs for Sale
From time to time, Lord and Lady Labradoodles has older puppies or retiring dogs for sale. Please see ones posted below or ask us about if any are coming up for retirement.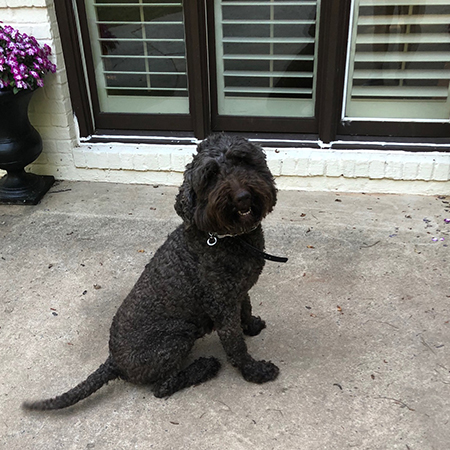 Choco is 6 years old and very well trained: She retired 6 months ago from our breeding program and is looking for her forever home. Choco is very smart and sits, stays(as long as 15+ minutes in one spot, shakes with both hands, lays down, kennels, is crate trained, heels, leash trained, retrieves, very smart. Choco loves people and would love to meet you. She is a 62 Lbs female.
---
Meet Lady Chocolatte "Choco"
Please call if you are interested in any of our older dogs at 678-714-5212.