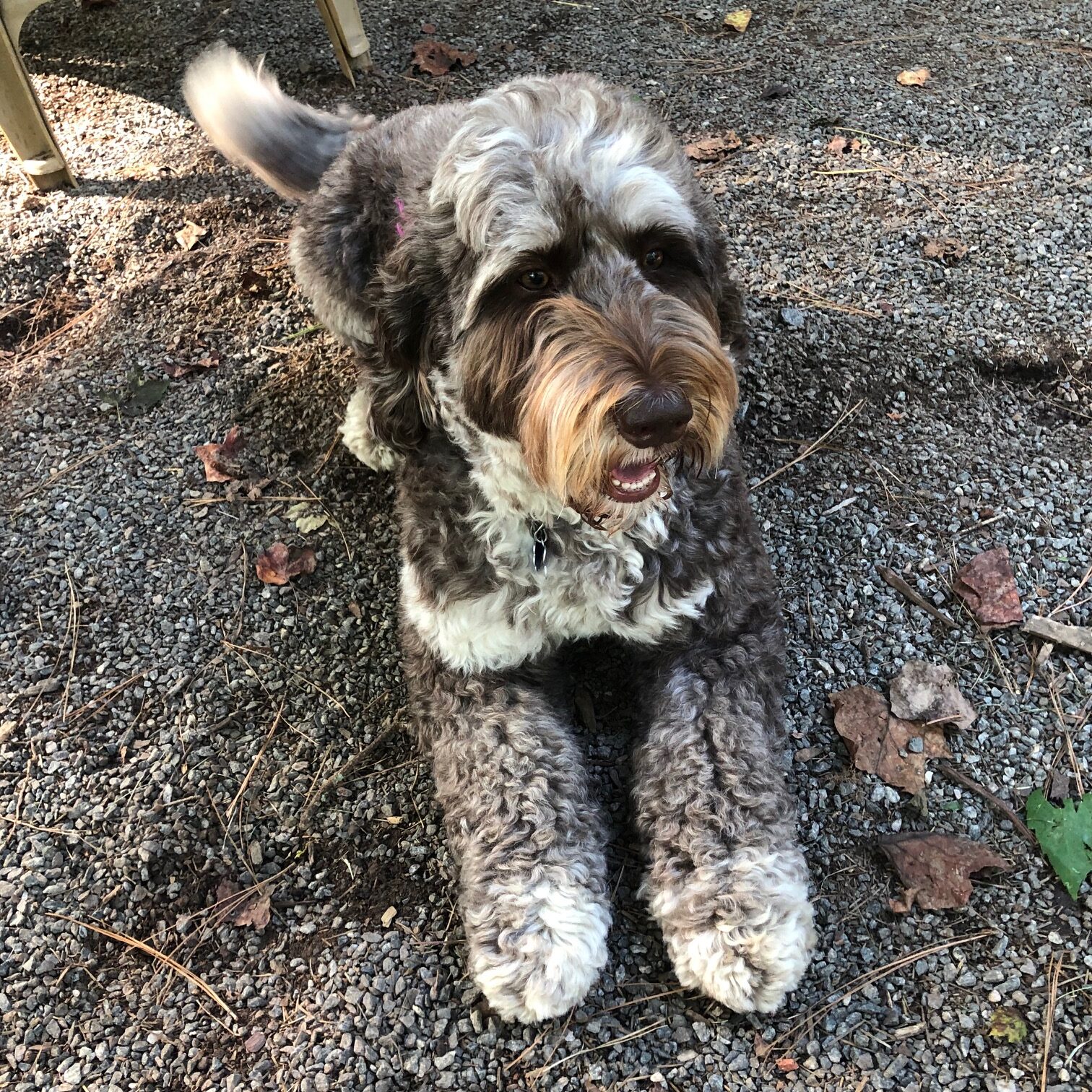 Meet Lady Meadows Breeze Australian Labradoodle (Multigen)
An Introduction
Meadow lovesHer guardian family and also just loves everybody she meets. she has kisses waiting for you. Laid-back and calm and certainly a head turner.
About
Standard
Height: 25 inches at the shoulders
Approximate Weight: 60 pounds
Color: Chocolate party merle
Carries for: Throws Merle's, chocolates, cream And other colors
Check Availability
If you have questions about a Puppy, please Call us or use our Contact Form.
Georgia Premiere Australian Labradoodle Breeder