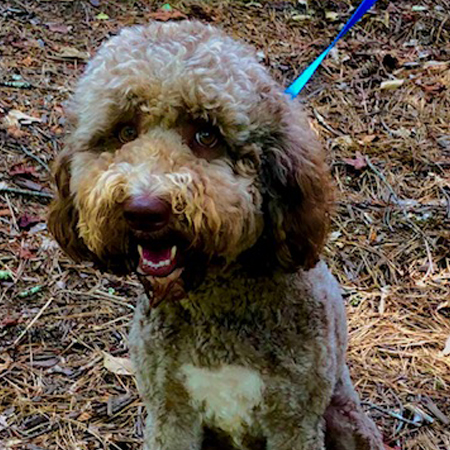 An Introduction
Lola is very loving and loves to play soccer or spend time with her guardians children. Lola currently lives with her Guardian family in Kennesaw Georgia.
About
Medium
Height: 20 inches at the shoulders
Approximate Weight: 43 pounds
Color: Medium brown with white chest and white paws
Carries for: Chocolate ,chocolate party Merle, cream, red, apricot And Parti
Check Availability
If you have questions about a Puppy, please Call us or use our Contact Form.
Georgia Premiere Australian Labradoodle Breeder