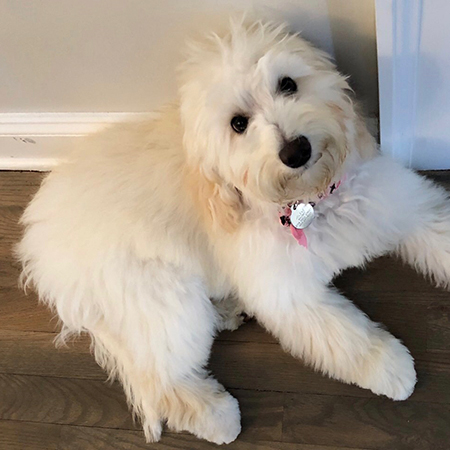 Meet Lady Dolly Partin Sings "Jolene"
An Introduction
Jolene is always smiling. She has the sweetest eyes and is very loving and obedient.
About
Mini Mini
Height: 15.5 inches at the shoulders
Approximate Weight: 18 pounds
Color: Cream with touch of Apricot
Carries for: Cream, Apricot, Red, Chocolate, Merle
Check Availability
If you have questions about a Puppy, please Call us or use our Contact Form.
Georgia Premiere Australian Labradoodle Breeder