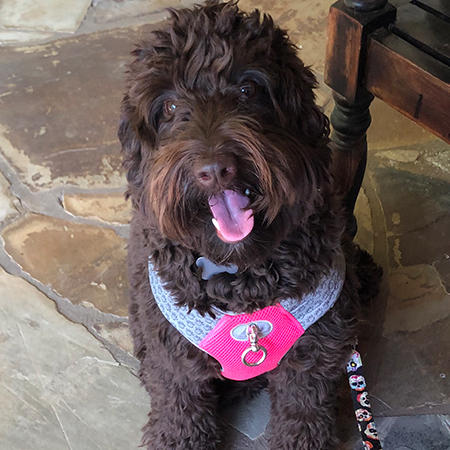 Meet Lady Dutches of Greystone Manor Labradoodle (Multigen)
An Introduction
Dutchie lives With her Guardian family in Kennisaw Georgia. She has a wonderful demeanor and A gorgeous Wavy fleece.
About
Medium
Height 20 inches at shoulder
Weight 35 Lbs
Color: Wavy Fleece Coat
Carries for: chocolate, cream, black, Parti,merle
Check Availability
If you have questions about a Puppy, please Call us or use our Contact Form.
Georgia Premiere Australian Labradoodle Breeder