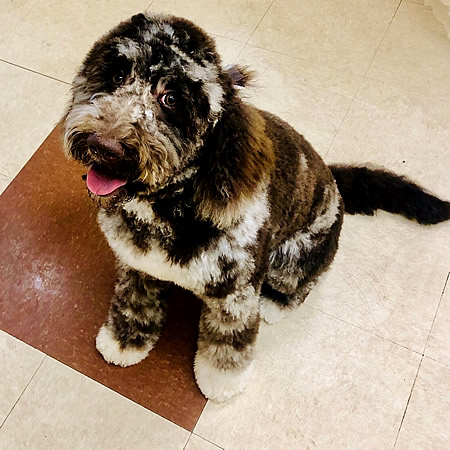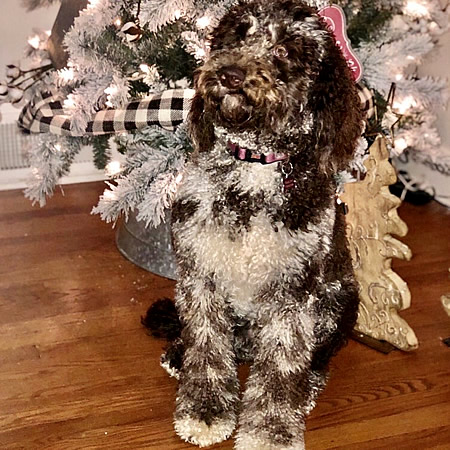 Meet Ellie Bella's Frappuccino Australian Labradoodle (Multigen)
An Introduction
Ellie wants to sit and hold your hand for as long as you will. Have thought of taking her to the nail salon as she loves the hand holding.
About
Standard
Height 24 nches at shoulder
Weight 52 Lbs
Demeanor - Calm
Carries for: for Merle, Parti, Chocolate, Cream, Carmel , Sable
Check Availability
If you have questions about a Puppy, please Call us or use our Contact Form.
Georgia Premiere Australian Labradoodle Breeder